The blouse was kind of difficult to manage– I didn't feel like sewing one (and in any event the actual fabric was sold out online), and couldn't find anything similar ready-made, so I decided that I would try to paint a plain white blouse to match. After a lot of digging on eBay I found a blouse with a banded collar and a ruffle down the front— not quite the right shape of ruffle, but I figured it was close enough to start with.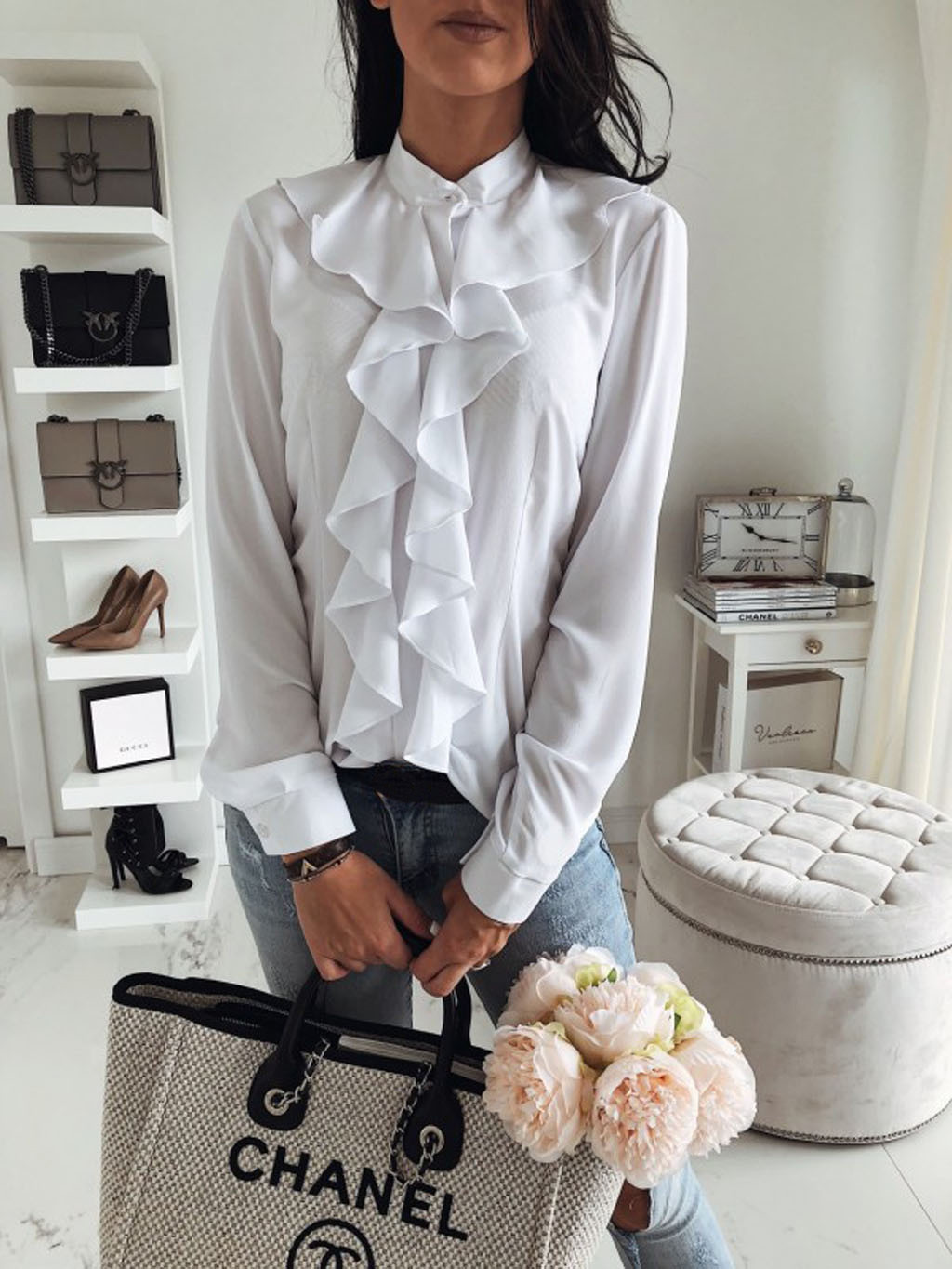 I decided right away that I would only bother painting the design on the sleeves and collar, since the rest of the blouse wouldn't show beneath my vest. I carefully detached the sleeves from the blouse, then removed the cuffs and unpicked the stitching from the long seam up the sleeves so I had flat pieces of fabric to work with.
To make my pattern for the painted design I went to the Mood Fabrics site where the fabric was available for sale and adjusted the zoom on my screen until the ruler was actually correctly sized (as measured on screen). Then I just put a piece of paper up to the screen and traced out the design in pencil, going over it in heavy black pen afterwards.
I traced the design out onto my fabric using Jacquard water-based resist, basically forming a dam blocking off the areas I wanted to color in. Once the resist was completely dry I stretched the fabric over cardboard frames I'd constructed from a storage box, and pinned the edges to keep it taut. Then I diluted some Jacquard Dye-Na-Flow fabric paint and did some blotchy watercolor painting inside the resist lines in shades of blue.
It totally didn't work.