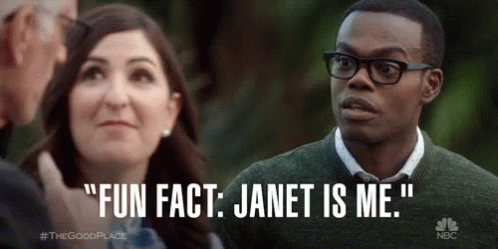 Fun fact: Janet is me!
What do you think? I kind of love it.
Caveats: I couldn't get the lighting right, the hair needs a little work, and the gigantic smile (yet without crazy-eyes) still eludes me, but I'll try it again the next time I wear the costume and update the post with better photos if I get any!